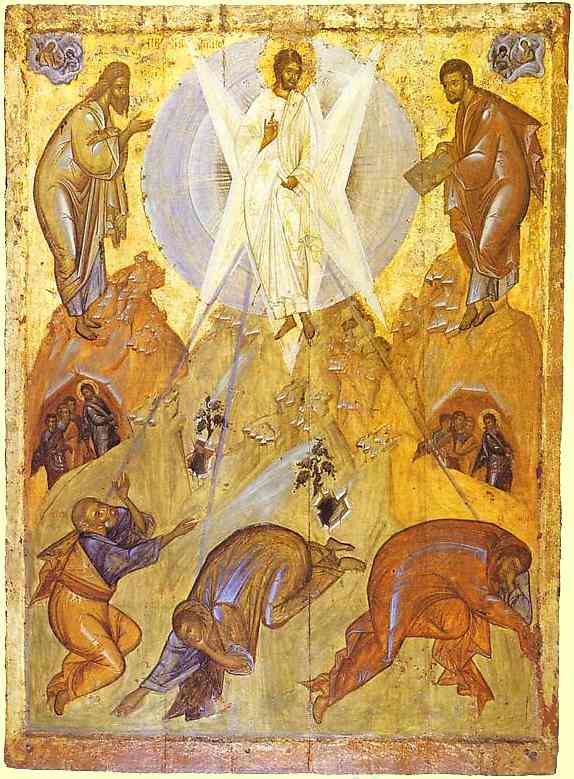 "Before Thy Crucifixion, O Lord, taking the disciples up into a high mountain, Thou wast transfigured before them, shining upon them with the bright beams in Thy power: from love of mankind and in Thy sovereign might, Thy desire it was to show them the splendour of the Resurrection. Grant that we too in peace may be counted worthy of this splendour, O God, for Thou art merciful and lovest mankind." (Sticheron for Great Vespers, Transfiguration)
Brothers and sisters,
We will serve a Vepseral Liturgy tomorrow evening at 6pm in honor of Our Lord's Transfiguration on Mount Tabor.
Come, rejoice with us! Knowing that we too, as we share in the feast, have revealed to us the splendour of the Resurrection as far as we can bear it.
All are invited to attend a pot-luck supper at our home (1168 Country Club Dr.) after Liturgy.
Also, please remember to bring fruit that will be blessed at the end of Liturgy.
With love in Christ,
Fr. Jeffrey