Dear brothers and sisters, 
Please take a moment to read the inspiring passage from the Prophet Joel below, and join us this Sunday, March 14th as we begin the fast and offer forgiveness to one another. We are increasing the number of those who may sign up for liturgy to 50.

If we run out of room in the sanctuary we have more space in the fellowship hall, and will have an audio-video feed to be able to view and hear the service. Please be patient with us this week, as it's a work in progress. 

We need to continue to ask you to sign-up for Liturgy, but it may be the case in a couple of weeks that we can let that go. It depends on how many people we see showing up. We're doing the best we can to be attentive to safety, and compliant with the guidance of our Metropolis. The steps that we take have to be incremental. 

I can't express to you how glad I am that the faithful will be in attendance at Lenten services in greater numbers. 

The main change regarding sign-ups:
Instead of signing up every three weeks, we now only ask that you sign-up every other week. We still apply the same rule that if, on Friday, the sign up list isn't full, at that point anyone can sign up, even if they had attended Liturgy the week before.
If you are unable to come to Liturgy, please at least come to Forgiveness Vespers, or, even the Rite of Forgiveness, which we will offer outside following Vespers. 

May the Lord grant us a blessed and joyful beginning of the holy fast! 
Fr. Jeffrey 

Sunday March 14th Sign Up Here: https://stgeorgeorthodoxchurch.flocknote.com/signup/42799
Orthros: 8:30
Liturgy: 9:30
Forgiveness Vespers following Liturgy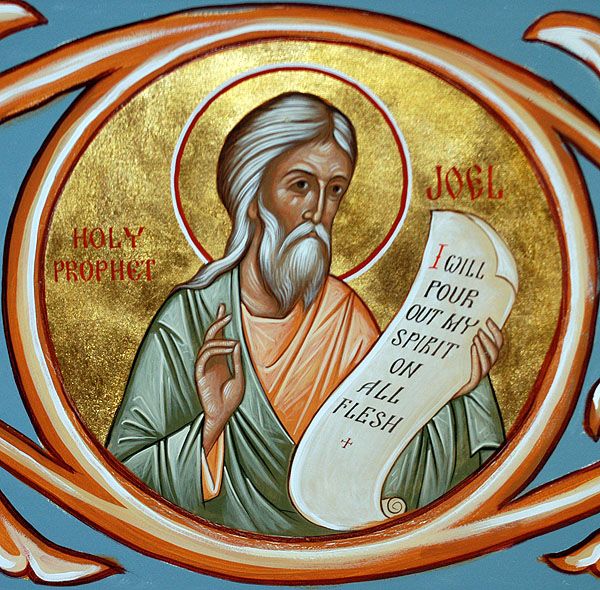 Joel 2:12-26
"Yet even now," says the Lord, "return to me with all your heart, with fasting, with weeping, and with mourning; and rend your hearts and not your garments." Return to the Lord, your God, for he is gracious and merciful, slow to anger, and abounding in steadfast love, and repents of evil.
Who knows whether he will not turn and repent, and leave a blessing behind him, a cereal offering and a drink offering for the Lord, your God?
Blow the trumpet in Zion; sanctify a fast; call a solemn assembly; gather the people. Sanctify the congregation; assemble the elders; gather the children, even nursing infants. Let the bridegroom leave his room, and the bride her chamber.
Between the vestibule and the altar let the priests, the ministers of the Lord, weep and say, "Spare thy people, O Lord, and make not thy heritage a reproach, a byword among the nations. Why should they say among the peoples, 'Where is their God?'"
Then the Lord became jealous for his land, and had pity on his people. The Lord answered and said to his people, "Behold, I am sending to you grain, wine, and oil, and you will be satisfied; and I will no more make you a reproach among the nations."I will remove the northerner far from you, and drive him into a parched and desolate land, his front into the eastern sea, and his rear into the western sea; the stench and foul smell of him will rise, for he has done great things.
"Fear not, O land; be glad and rejoice, for the Lord has done great things! Fear not, you beasts of the field, for the pastures of the wilderness are green; the tree bears its fruit, the fig tree and vine give their full yield.
"Be glad, O sons of Zion, and rejoice in the Lord, your God; for he has given the early rain for your vindication, he has poured down for you abundant rain, the early and the latter rain, as before.
"The threshing floors shall be full of grain, the vats shall overflow with wine and oil. I will restore to you the years which the swarming locust has eaten, the hopper, the destroyer, and the cutter, my great army, which I sent among you.
"You shall eat in plenty and be satisfied, and praise the name of the Lord your God, who has dealt wondrously with you. And my people shall never again be put to shame."